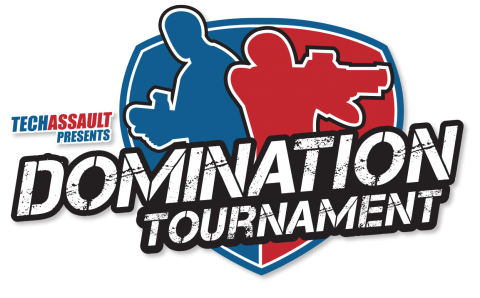 Domination Tournament is the number one event in our competitive play calendar. It takes our most strategic game mode into a large tournament style arena where teams of 6 will fight to capture and hold control points.
Where is it held?
Melbourne Sports and Aqautic Centre (MSAC) in Albert Park. Two MSAC show courts side by side become a giant symmetrical battlefield with the aid of our tournament bunkers. Lots of spectator space for those who just want to watch the action.
Melbourne Sports and Aquatic Centre
375 Albert Road
Albert Park VIC 3206

Who can join?
We split the event into under 16's and over 16's, players must be at least 10 years old but as it is a competitive event we suggest that might be too young. Create a team of 6 players with your friends or chat amongst our community to find those recruiting. Dont worry if you have no experience of our game, there will be practice events before hand as well as one practice game on the day before the real compeition. In the past we have had teams join with no prior experience who have done very well.
What is Domination?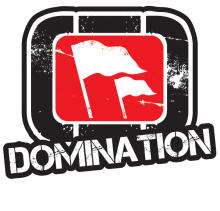 Domination is the classic game mode from popular video games such as Call of Duty and Unreal Tournament. Territory control with multiple Domination 'nodes' on the field, rival teams must dominate the gun play and utilise superior tactics to capture and hold these locations. Each node when captured yields 1 point per second for the controlling team. Holding more nodes than your rivals for most of the round is the key to victory.
Tournament Format
A tournament runs over 3 hours and includes up to 5 teams. 6 players on field per team at one time but an additional reserve player may be on the bench ready to swap in. After one practice round to warmup each team will play each other in round robin format, the team with the most victories at the end is crowned the champions. In the event of a tie there will be a deciding deathmatch between the 2 team captains. 1 Life, No respawns.
Teams should come up with cool names and uniform as prizes will be awarded for the best dressed.
Player health is reduced to 80 hit points in tournament games, one player per team will have a sniper rifle and the others automatics.
Each match is 8minutes long split into two halves, teams swapping sides at half time.
Non contact, high level of sportsmanship and respect for equipment and players expected.
Late running teams forfeit any games they miss.
How much does it cost?
A team ticket for 6 players (+1 sub if needed) is $200 (works out about $28.50 pp for a full team of 7)