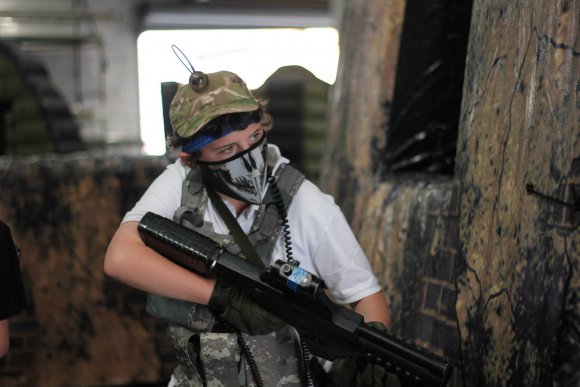 PLEASE NOTE: Our Kids Parties are only suitable for players aged 10 and over due to the weight of the guns. We are currently developing an alternative system for under 10's.
Our games are the perfect activity for a kids party especially those with a love for video games, many of the elements being quite familiar and exciting to them. With our birthday sessions we really get the kids involved, often giving them the choice of what game scenarios they would like to play.
What to expect on the day
Please aim to arrive 10 mins early ready to start on the dot. The group will be given a safety briefing (no running etc) and told how to use the taggers. The children are split into teams of 6 (it will save time if they decide before arriving who wants to be with who) and sent into battle. We start with the basic game mode so that all players get used to the equipment then run through a number of unique and exciting game modes.
Catering
You are welcome to organise your own food (pizza/finger food suitable for the space) . Please bring your own plates, knives etc and we ask you leave the area in the same state you found it (otherwise you may incur a clean up fee).